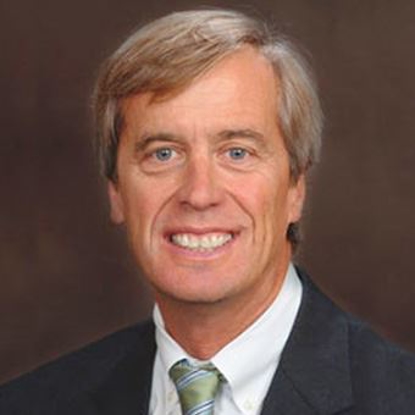 T. Wray McCurdy Founding Attorney
Bio
Wray McCurdy has been successfully defending individuals against criminal charges since 1984. He has a passion for criminal law, and his clients love the way he truly takes the time to get to know them before putting together a strong defense, whether legal or factual. Wray believes it's critical that he understand who his clients are and where they come from, in order to get them acquitted or, if that's not possible, to decrease the consequences of a conviction.
Prior to managing his own firm, Wray worked as an Assistant States Attorney for Baltimore County, and other well-known Baltimore law firms. In 1986, he worked for William R. Sutton's law practice, which Mr. Sutton started in 1952 as a general law practice; eventually, Wray took over the practice. Once Mr. Sutton retired and his partner Norman Stone was appointed by the Governor of Maryland to the District Court in 1999, Wray changed the firm's name to the current T. Wray McCurdy, P.A., and began to focus almost entirely on criminal litigation.
Education & Bar Admittance
2013: admitted to the Florida Bar
1985: admitted to the Bars of Maryland and District of Columbia
1984: graduated from University of Baltimore Law School
1981: graduated from Washington College with a BA in Economics
Memberships
Baltimore County Bar Association since 1984; Executive Council member since 2004 and President since 2015
Board of Governors, Maryland State Bar Association, 2015 to 2018
Board of Trustees for the Maryland Public Defenders System; Chairman of the Board from 2005 to 2012
Dissenters Law Club of Baltimore County
Selected as an Outstanding Lawyer by Super Lawyers
Super Lawyers, a Thomson Reuters business, is a rating service of outstanding lawyers from more than 70 practice areas. The selection process is multi-phased and includes independent research, peer nominations and peer evaluations.
Fraternal Order of Police Recommends T. Wray McCurdy
Wray is one of the lawyers the Fraternal Order of Police names if they are asked for a Baltimore County criminal defense lawyer recommendation.
For examples of Wray's successful defenses, visit our Recent Success page. To talk about the specifics of your case with Wray, complete the contact form or call (410) 834-8466.